Berhyah Café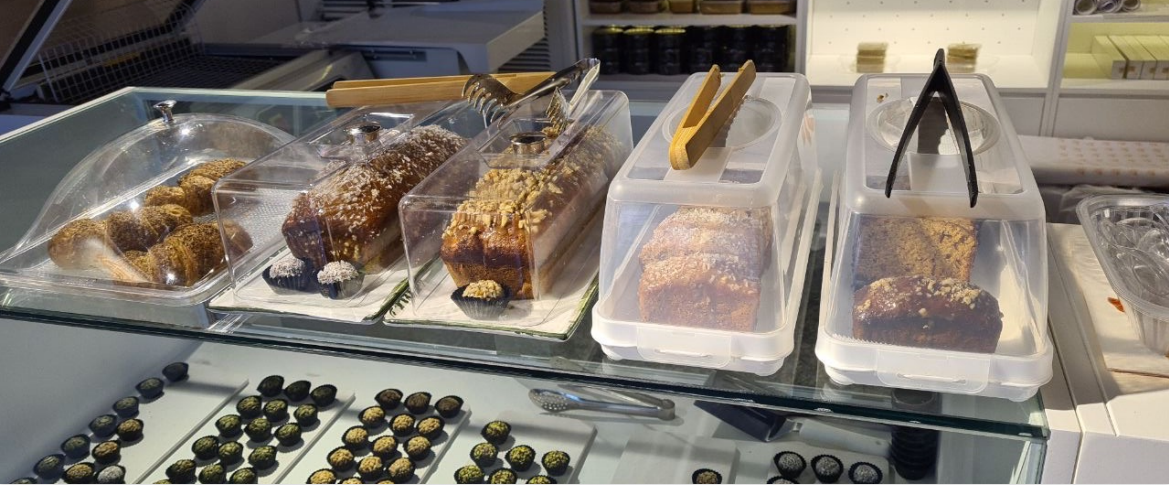 It is a secondary trademark of Berhyah for Dates that was developed by us with adding special hot and cold drinks derived from dates and made with love to leave a beautiful memory for the visitors of the place.
We have provided a quiet, comfortable, and clean place appropriate for business or pleasure along with enjoying the best Arabic atmosphere and Arabic coffee made from the best kinds of coffee with the Iraqi dates with special Berhyah flavors.
Berhyah Café is characterized with originality and nostalgia from verses of poetry for great Iraqi poets and poets from Basra that people enjoyed their poetry for long years; also, the place is characterized with clam music that helps guests to enjoy the rich taste of the Iraqi dates or the dates products.
Offered Products
We offer products that are based on dates and are characterized with taste and quality and most of these products are exclusively made by us and copyrighted mixes and with international specifications, standards, and measures. Also, some products that are offered in the café are characterized with mixing French and European sweets and bakeries with dates to add originality to a new and high quality product.
We also serve hot and cold drinks with dates, molasses, tahini, or Naher Khoz sweets to guarantee constant special and exclusive mixes and an unmatched taste favoured by all.
In addition to our organic dates that are collected regularly from Iraqi dates sources or from the private Berhyah farms and that are added to the menu of the café and are served in a modern manner.
You may see the special list of the offered products through the following links:
Berhyah Café Branches
We started the first branch in Basra in July of 2020; and after we proved the quality of the place and upon request of the customers, we opened our second branch in Erbil province (Kurdistan Region) to represent the ideal branch on the level of design, décor, and color choice knowing that all the designs and colors reflect the luxury of the product and the luxury of the Iraqi dates that proved its taste and originality for hundreds of years.
We have completed all the legal documents and the copyright documents so we can open more branches after we prepared all the documents and the necessary steps for opening more branches along with the administrative paths for every branch and the follow up way.
For further details on franchising and opening branches requests, please write to us on the following email: